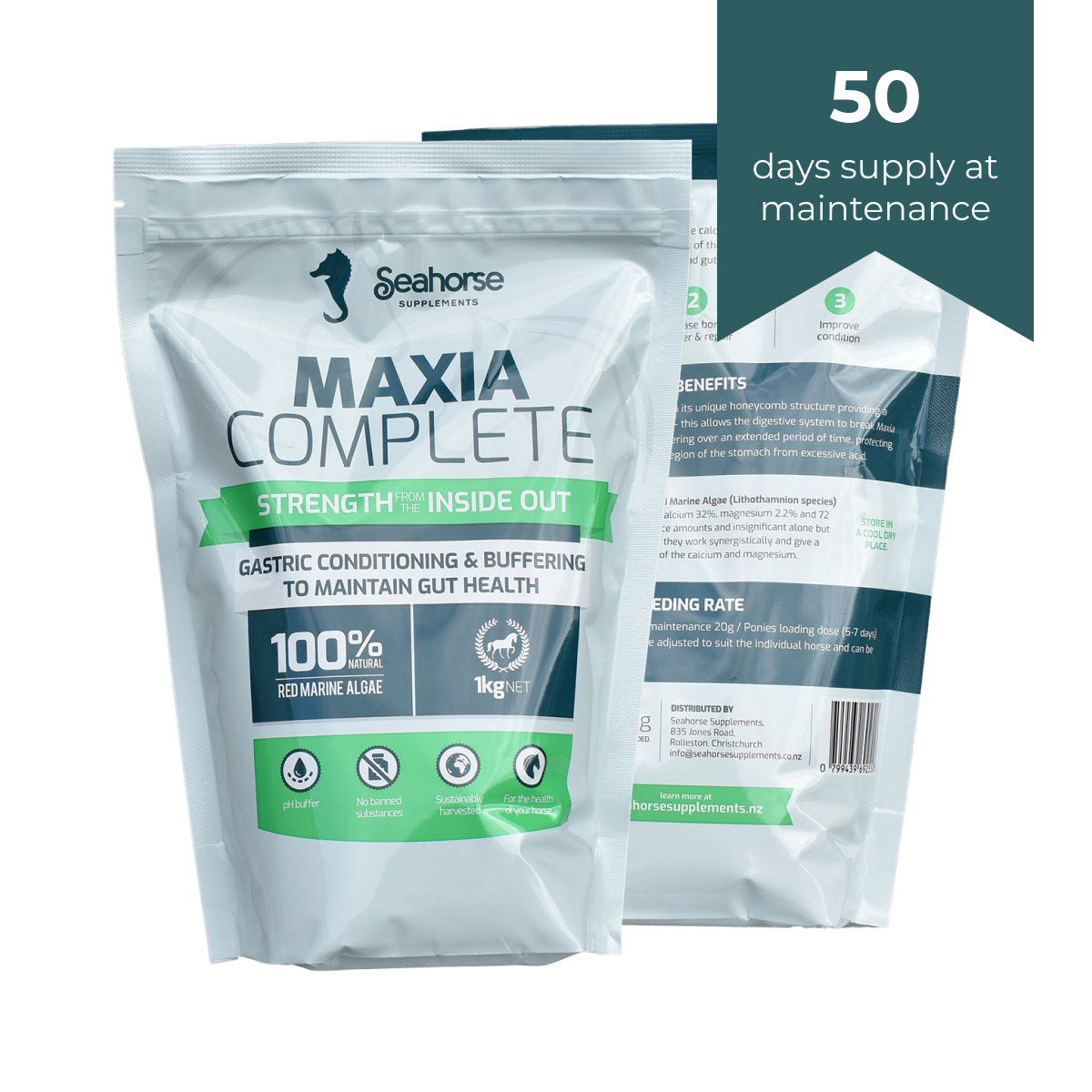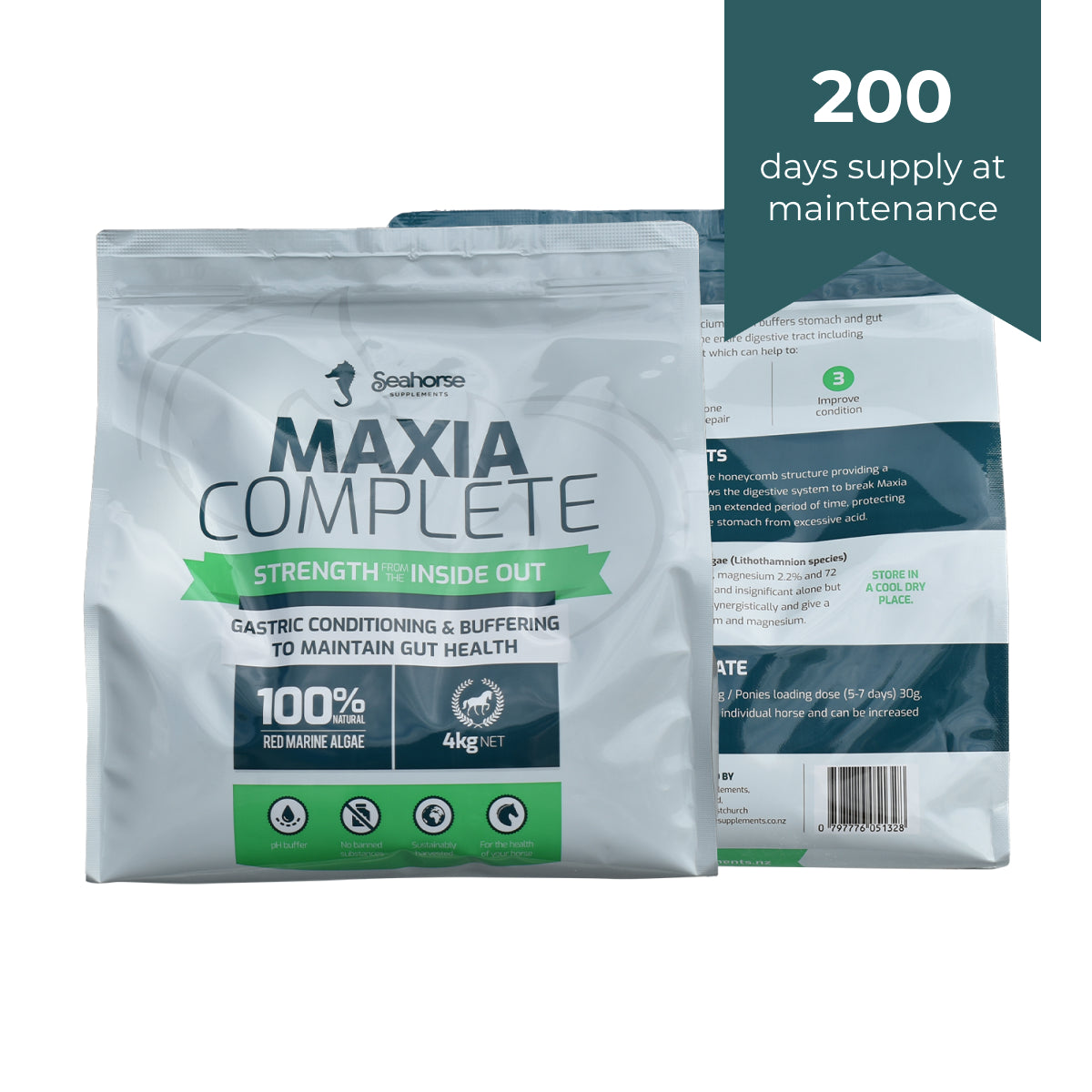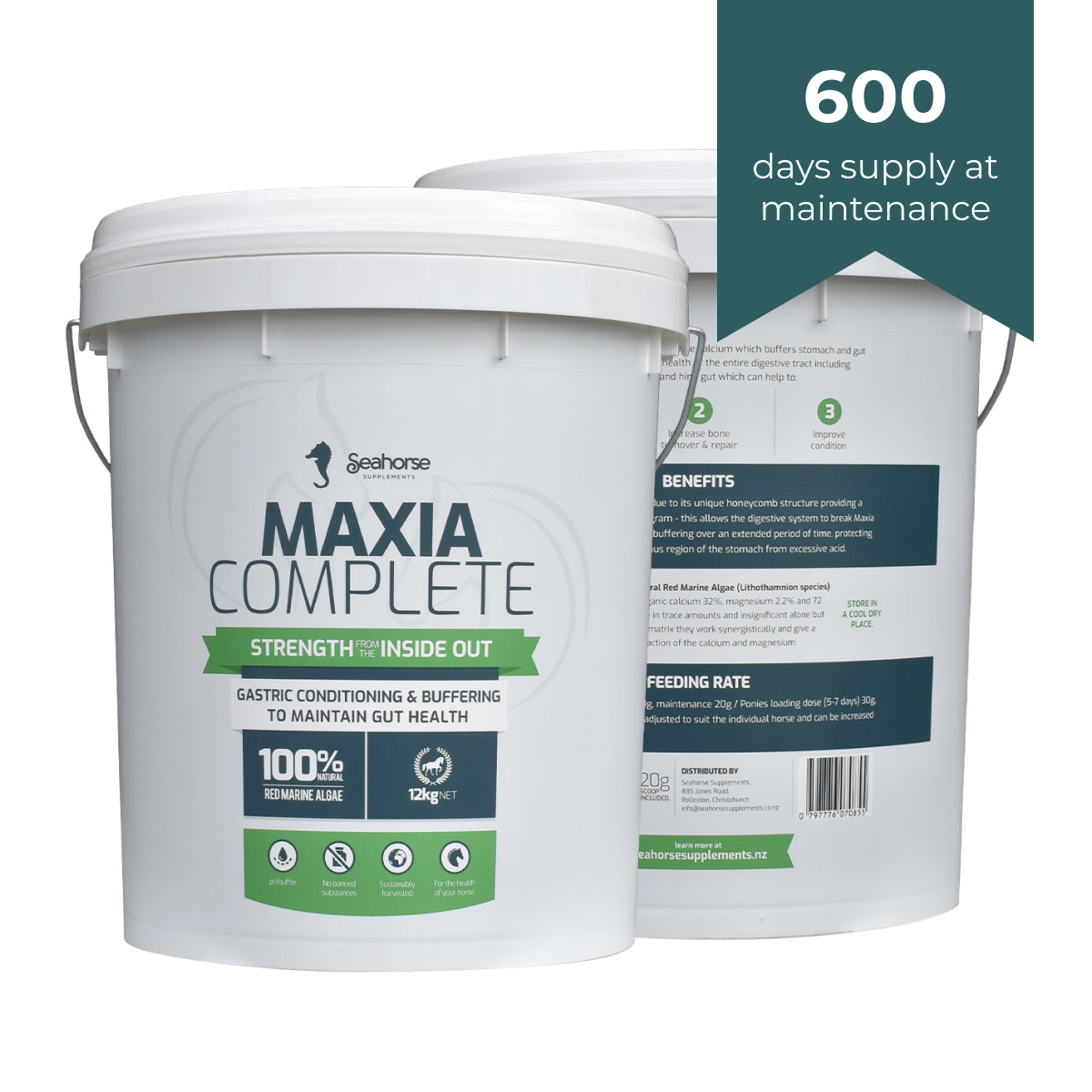 Maxia Complete
---
Maxia Complete is a 100% organic, natural and slow-acting pH buffer derived from red marine algae to help control and reduce acidity in the gut. By aiding your horse's natural gastric buffering capabilities, it helps to support the entire digestive tract, including the stomach and hindgut.
In turn, this can help to:

Support performance

Increase bone turnover & repair

Improve condition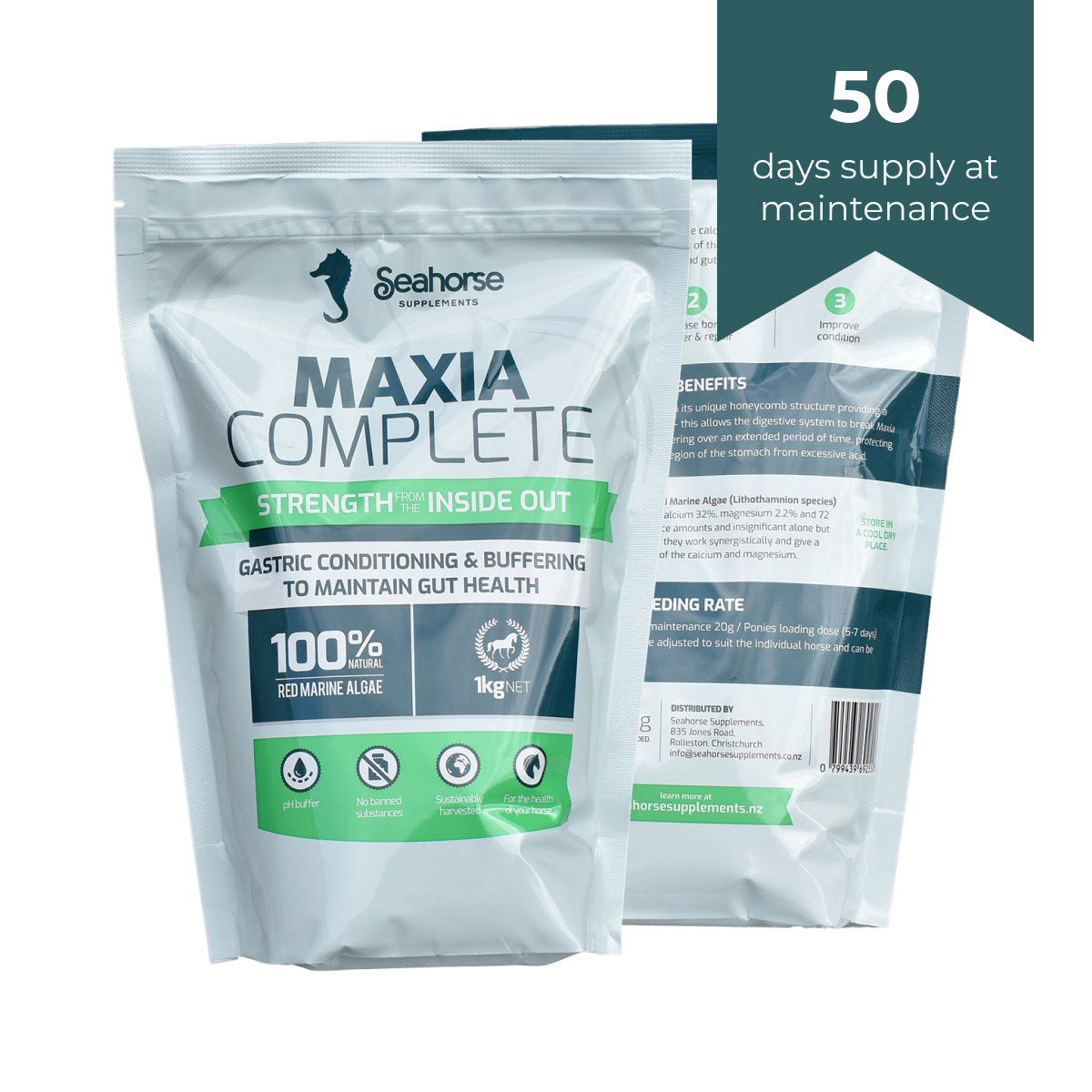 What's in Maxia Complete?
Maxia Complete is a 100% organic, calcareous, red marine algae, harvested to human-grade specifications.

A premium equine gastric support supplement, it is rich in calcium and magnesium in a unique, organic form which is highly bioavailable and preferentially taken up by the gut.
Download Maxia Complete information sheet
Maxia Complete is best suited to horses who may be at risk of gastric irritation or sensitivity due to stress or exercise.

We highly recommend using Maxia Complete for racing, travelling, high grain diets, changes in feeding, heavy workloads, competing, etc.
Levels may be adjusted to suit each horse

Horses Loading Dose

First 5-7 days and times of stress 40g
Maintenance 20g

Ponies Loading Dose

First 5-7 days and times of stress 30g
Maintenance 15g
Active Ingredient: Natural Red Marine Algae (Lithothamnion species)
Providing bio-active, organic calcium 32%, magnesium 2.2% and 72 other minerals that are in trace amounts and insignificant alone but within a multi mineral matrix they work synergistically and give a powerful boost to the action of the calcium and magnesium.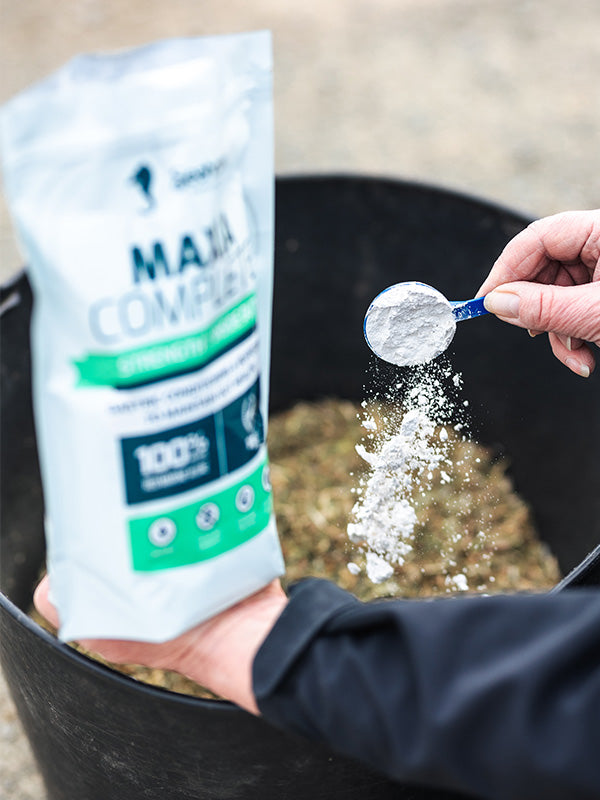 The importance of equine gut health
The horses' digestive system is designed to have a constant supply of fibrous material and not to sit empty. When the stomach is empty for any length of time, gastric pH drops and there is a risk of acid damage.

Stress and exercise have been shown to increase the risk of acid exposure, so damage is more likely to occur during transport, exercise, racing or competition.
How can Maxia Complete help your horse?
Maxia Complete has a buffering effect on the normal acidic contents of the stomach, reducing the risk for ulcers caused by burn damage.
Formulated from natural ingredients, it is a slow acting, effective supplement that buffers acidity in the gut, creating a well-balanced environment in your horse's stomach.
Her gut is a lot healthier which shows in her coat condition and her overall health.
Since changing to this product, the ulcers have finally stayed at bay and her brain is always engaged."
Within 3 days of starting him on it the scouring had completely stopped, and hasn't been an issue since."