Premium equine supplements, proudly New Zealand made and owned
At Seahorse Supplements, we're dedicated to equine wellbeing and recognise the crucial role that health plays in a horse's overall happiness and longevity. The Maxia range was created to provide premium supplements supporting the overall health of New Zealand horses.
Read on to learn more about who we are and how we started.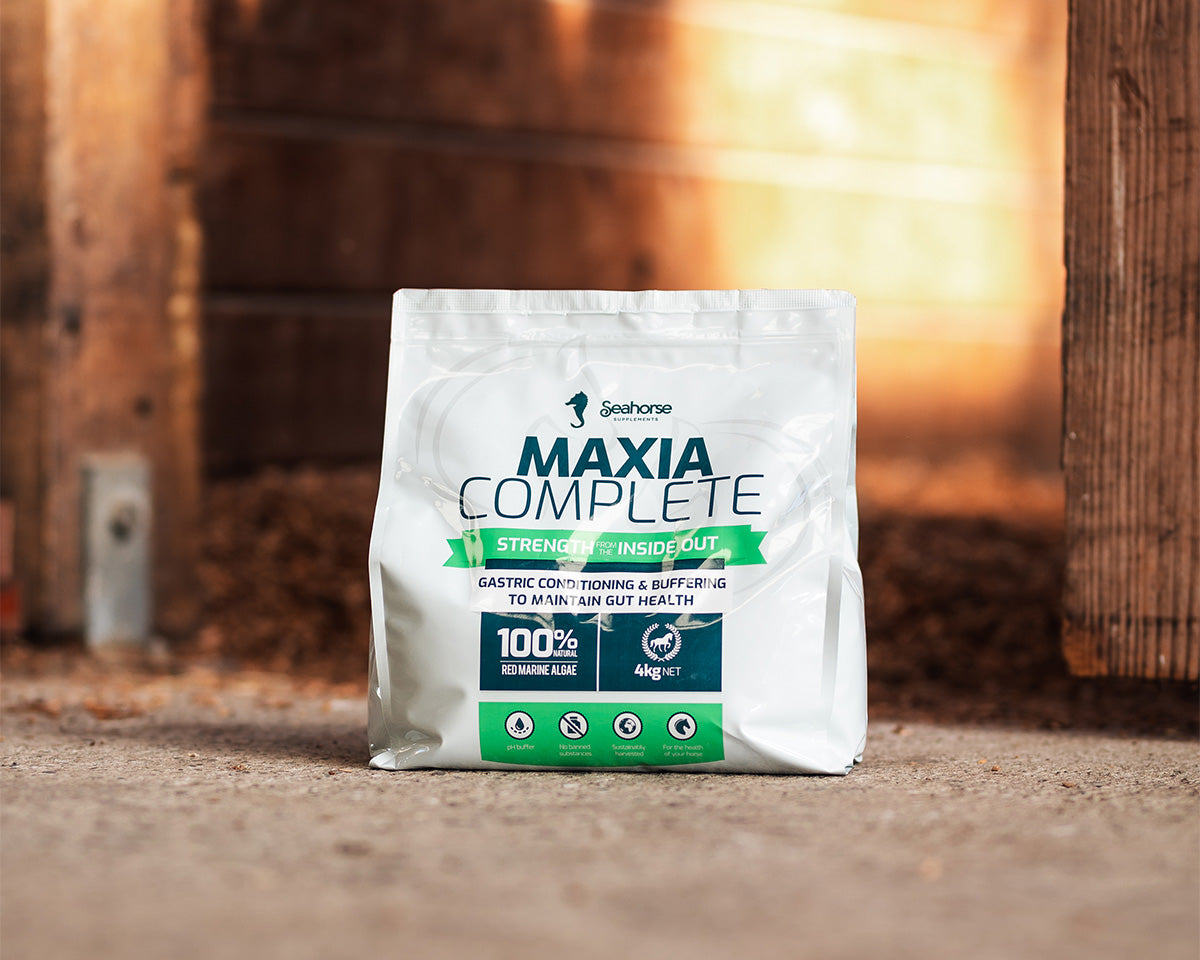 Established in 2015
After reviewing overseas research behind the benefits of red marine algae for horses which seemed too good to ignore, we began trialing Maxia Complete on both our own horses and our friend's horses.

Within a short period of time we saw significant change in the horses, resulting in Maxia Complete becoming established as a leader in
gastric health support.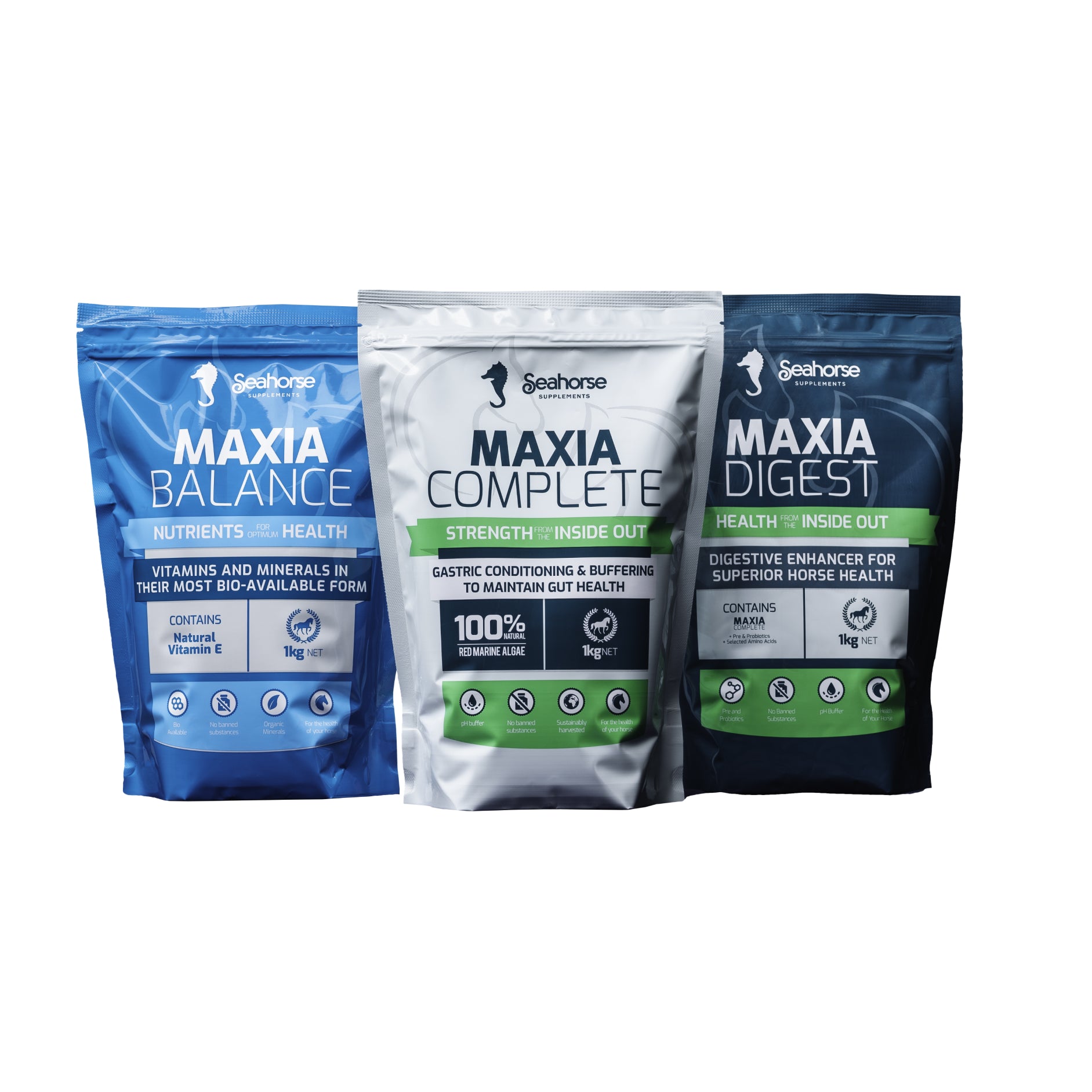 Continuing to evolve
Following the success of Maxia Complete we've continued to look for ways to support horse owners, this led to developing Maxia Digest, which supports the overall digestive health of your horse and Maxia Balance to deliver premium quality micronutrients.

The feedback we receive every week about our supplements makes our job so worthwhile and it is humbling to be helping so many horses with our supplements.
Meet the team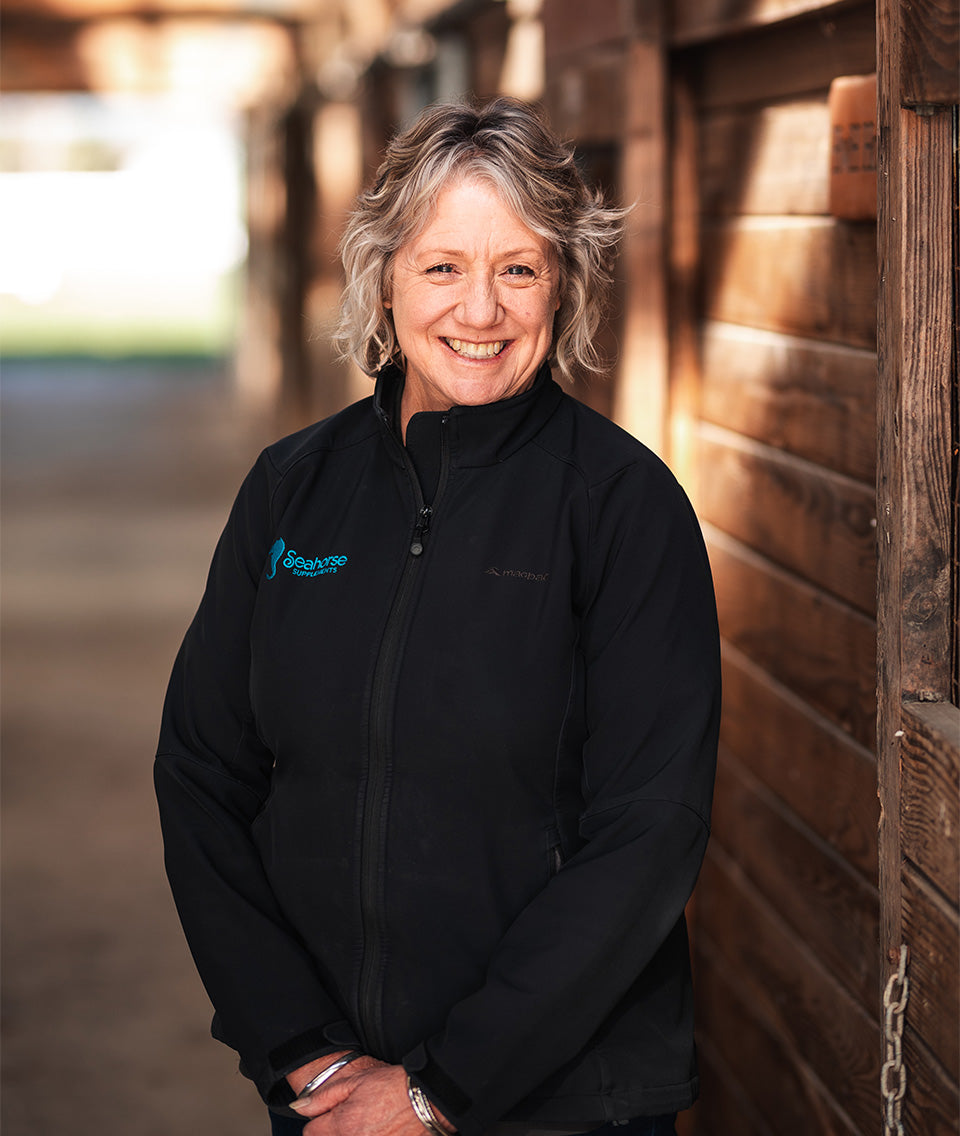 Tracey Moir
Brand Manager & Technical Support
Based in Christchurch, Tracey's background is in the equine feed industry, bringing a wealth of experience to the team.
Tracey has a practical perspective when it comes to both horse feed and supplements and is passionate about finding solutions to support the long term health of horses.
"I can only recommend products that I 100% believe in and Seahorse Supplements belong to that group. I love watching a well conditioned, happy and healthy horse at the top of its game, regardless of the discipline".
Harry Feast
Administration & Accounts Manager
After a number of years in the equine feed retail industry, Harry joined the Seahorse Supplements team in 2017.
With a focus on attention to detail Harry brings a high level of commitment to customer service and communication to our head office.
"I use the Seahorse range on my own horses and can see first hand the benefits they provide".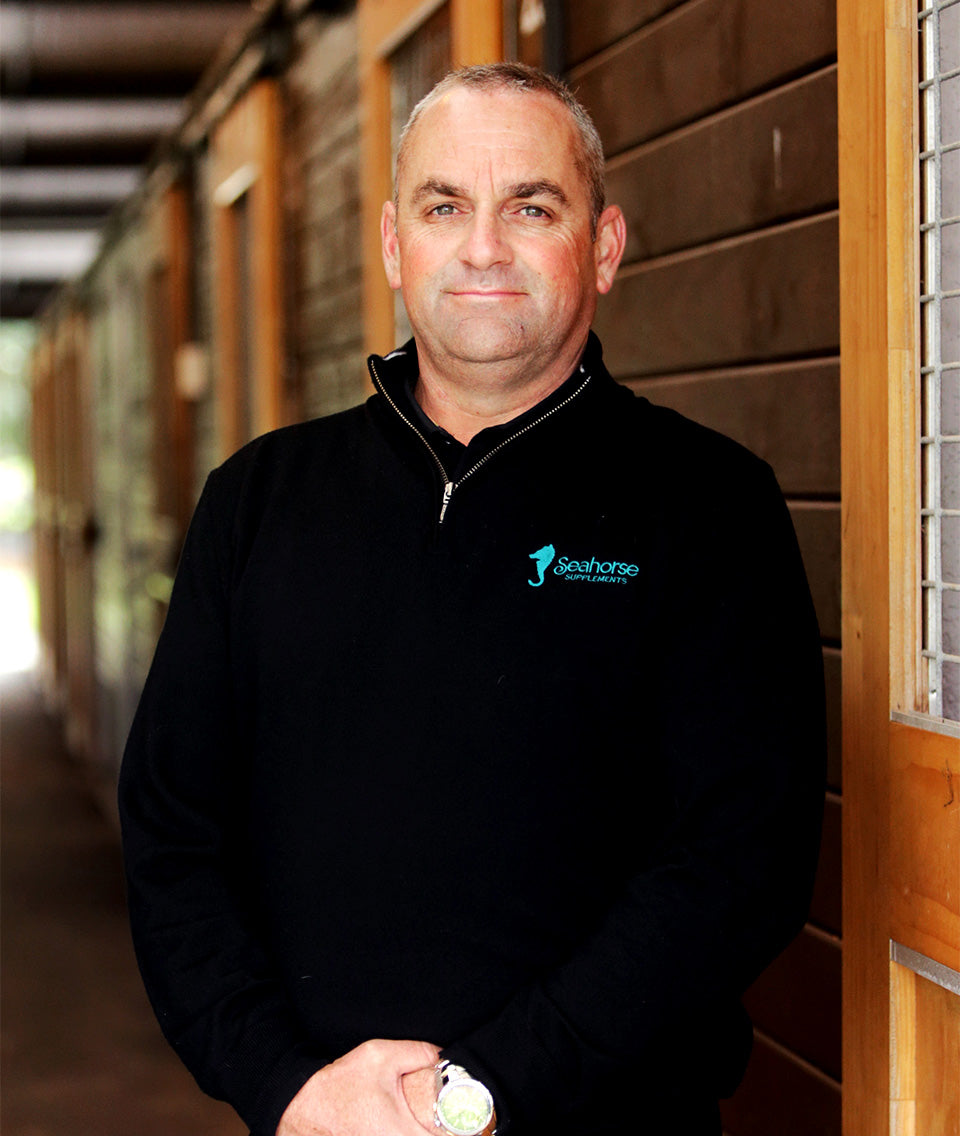 Hadley Searle
North Island Sales Manager
Based in Cambridge, Hadley had a career in the horse racing and breeding industry before spending eight years in the equine feed sector.
Hadley's passion for equine nutrition and inherent understanding of horses ultimately lead to his role with Seahorse Supplements.
"I love to help people get the best out of their horses and with the Maxia range I truly believe we can make difference".
Support the health of your horse
Whether you're a professional trainer or a passionate owner, you want the best for your horse.
Explore our full range of scientifically-backed premium equine supplements.
Shop now